Work With Someone you trust.
For us, it's not about making a sale. It's about building a relationship.
Get started in 3 easy steps:

Using the Coleman Retirement Solutions process, we'll examine your current financial situation and determine your retirement needs.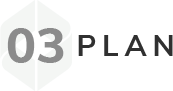 Receive a custom strategy to help you reach your unique retirement goals.
Could your retirement tax bill betoo big?
Many Americans don't know the potential size of their tax bill in retirement. If you've saved in a tax-deferred account like a 401(k) or IRA, you should understand the taxes you may owe - and your options for addressing them.
Attend a Live Event
Attend one of our informational seminars to learn more about retirement income strategies, legacy planning and more.
No events scheduled at this time. Please check back later.
The Second Act
Retirement isn't the final chapter in the book of life. But rather, a new beginning.